Town Hall South, Peterborough, comprised of the refurbishment of Peterborough Town Hall's South wing from an existing, albeit dated, Council office into a new facility suitable for the incoming tenant.  The site works comprised the total strip out and isolation of the South Wing from the remainder of the building (which was to remain operational, as were the retail units below) together with the new build extension.
Project challenges included limited record drawings, and it was adjacent and above businesses that were to remain operational and uninterrupted. This created complexities in working methodologies and as such, quieter demolition methods together with out of hours working were necessary. All works had to reflect the Party Wall Agreements.
The buildings heating system was taken completely out of commission to allow the Contractor to isolate the south wing before reinstating the remainder. This necessitated careful planning and coordination with affected parties.
Throughout the Contract period there were a number of variations used which were predominantly informed by the Client. Overall, the project completed with the Final Account being within budget.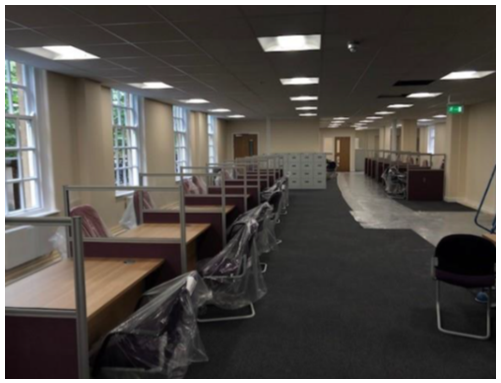 Client                      Peterborough City Council,              Peterborough
Completed             2018
Contract value      £2.5 million
Procurement        Two stage JCT Design and Build